"I love working in a team. The energy created is one of the reasons why I love my job so much."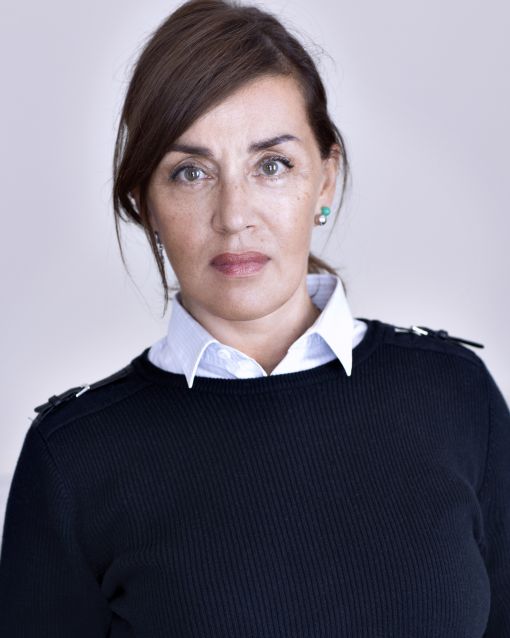 What is your signature?
A very instinctive make-up. I take the time to look at the model, feel her skin, her personality and then work accordingly. I appreciate both curves and graphic lines.
What do you find fun about your job?
Working in a team. The energy created is one of the reasons why I love my job so much.
What nourished you?
Young people, their foolishness, their energy, the beauty of two teenagers kissing… But I'm also carried away since ever by fashion photography and movies – I grew up with the movies of Bergman and Antonioni.
Name one job that was particularly important to you
In 1996, a job for Italian Vogue, with Michel Comte shooting Verushka and a boa snake. That woman is amazing. I still have the polaroid's.
What are you most proud of?
I chose a job by chance and somehow discovered something that I truly love doing and which still thrills me. I seem to have found my place.
What is your latest news?
I need fresh air and depth. I have a pretty intellectual background and can easily get bored with commercial fashion. The news is Open Talent, that will make us work on new and strong images, will make us play on beautiful editorials.
Phophie Mathias worked with:
Photographers :Mark Abrahams, Gilles Bensimon, Guy Bourdin, Lee Broonfield, Walter Chin, Michel Conte, Patrick Demarchelier, Gregory Derkenne, Hans Feurer, Gianluca Fontana, Pamela Hanson, Jason Kim, Thanassis Krikis, Sylvie Lancrenon, Annie Leibovitz, Jean-Baptiste Mondino, Sarah Moon, Helmut Newton, Thomas Nuts, Marcus Ohlsson, Benoit Peverelli, John Ratkin, Dusan Reljin, Bruno Ripoche, Mary Rozzi, Paolo Roversi, Satoshi, Sofia and Mauro, Wendelin Spies, Alistair Strong, Takai, Jurgen Teller, Tesh, Marcin Tyszka, Max Vaducul, Ellen Von Unwerth, Jan Walters, Alexandre Weindeberger.
Stylists: Nora Bordja, Helen Casadevall, Lucinda Chambers, Claire Dhelens, Chloé Dugast, Julie Gillet, Hortense Manga, Cécile Martin, Mika Mizutani, Céline Perruche, Anna dello Russo, Nicoletta Santoro, Anna Schiffer, Leïla Smara.
Magazines :Elle, L'Express Style, Figaro Madame, Grazia, Harper's Bazar international, Vanity-Fair, Vogue international.