« I often observe young people – their looks, their energy, their attitude, their skin, their quirks… »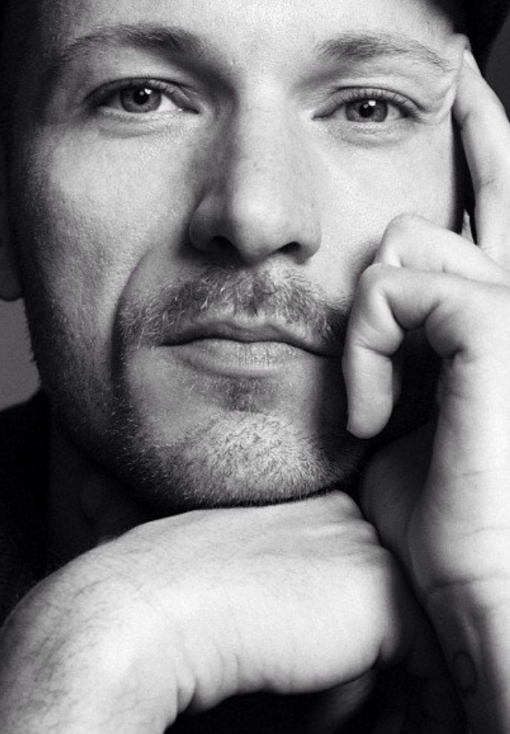 What is your signature?
My key word is: enhance. I start with a face, never with a blank page. I observe the volumes, the lines, shadows… I strive to accentuate sensuality by working with the contrast of materials. I like subtle things. If something is sexy, I like to control it.
What do you find fun about your job?
Makeup is a tool of seduction. It's fun to watch how, once it's applied, it can change the gestures and the manner of the person wearing it. Doing makeup is like an intimate game that creates a special, sometimes unsettling, relationship with the model.
What nourished you?
I am extremely curious and sometimes find myself following people I cross in the street just because they fascinate me, eccentric types who inspire me. I often observe young people – their looks, their energy, their attitude, their skin, their quirks… They look released and free, comfortable in their shoes. Music and movies are also key factors, so are the creative people I work with: designers, graphic artists, stylists, photographers, journalists… This is how you avoid getting bored, we are reborn each day when working with new teams.
Name one job that was particularly important to you.
Without any hesitation, it would be the French Vogue I worked on with Terry Richardson and Anastasia Barbieri. But also the one with Eva Herzigova wearing a bikini in Place de la Concorde. It was the beginning of ten years of very close collaboration with Terry. I also met Dennis Hopper, Sam Haskins, and Peter Lindbergh… I met him when digital technology was kicking in and we were pulled into the digital era together. That revolutionized my work; I had to change the way I worked while still striving to keep a sense of truth in the subject. My technique evolved a lot after that.
What are you most proud of?
It is a feeling I wasn't familiar with for quite a long time… I didn't have enough distance… I always wanted to do more, do better, I kept on changing my book all the time. Today, things are established. You can always dream of making more and more, but the benefits of collaborations, of meeting new people, fulfill me. Today, I feel fulfilled.
Karim Rahman worked with:
Photographers :David Armstrong, Patrick Demarchelier, Nathaniel Goldberg, Sam Haskins, Ben Hassett, Karl Lagarfeld, Peter Lindbergh, Glen Luchford, Alasdair Mclellan, Mert and Marcus, Antony Maule, JB Mondino, Ezra Petronio, Katja Rahlwes, Terry Richardson, Sean & Seng, Collier Schorr, Sofia & Mauro, Andrea Spoterno, Mario Sorrenti, Solve Sundsbo, Juergen Teller, Mario Testino, Willy Van der Perre, Ellen Von Unwerth.
Stylists :Emmanuelle Alt, Anastasia Barbieri, Victoria Bartlett, Camille Bidault, Beat Bollinger, Paul Cavaco, Georges Cortina, Edward Enninful, Samuel François, Suzanne Koller, Hortense Manga, Mika Mizutani, Andrew Richardson, Clare Richardson, Sarah M. Richardson, Carine Roitfeld, Leila Smara, Sissy Vian, Antje Winter, Aleksandra Woroniecka, Panos Yiapanis.
Magazines :Allure, Elle, Harpers Bazaar US, Harpers Bazaar Japon, ID, Love, New York Time, Nylon, Numéro, Numéro Homme, Pop Magazine, Rebel, Self Service, Ten, Vogue France, Vogue Italie, Vogue UK, Vogue Japon, Vogue Chine, Vogue Allemagne, Vogue Russe, Vogue Espagne, Dolce Vitae, Uomo Vogue, V Magazine, Visionnaire, W magazine.
Designers :Aalto, APC, Andrew GN, Cedric Charlier, Cerruti, Felipe de Oliveira, Ferragamo,Léonard, Olympia le Tan, Rabih Kayrouz, Rick Owens, Trussardi, Umit Benan,Vanessa Seward, Zegna.