"I love that with every new day comes a new face, a new canvas."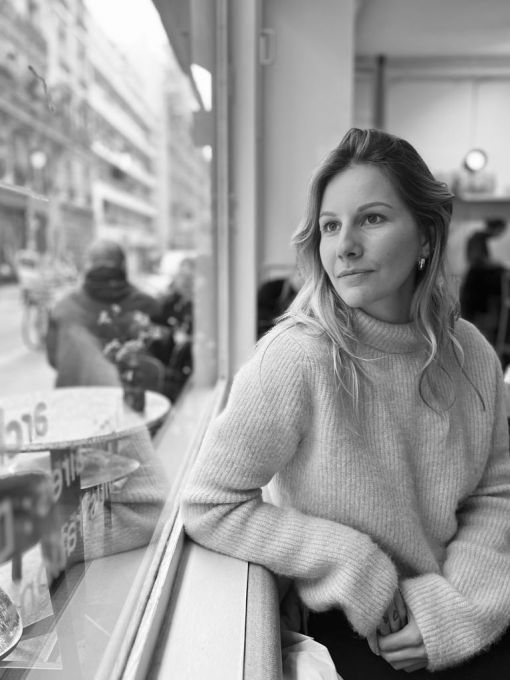 What is your signature?
I feed myself from the subject's identity. The make-up should always tell a story. I like to use colours and textures, or sometime a very natural approach to emphasize, minimize or contrast with the character's emotions. I like using make-up as a tool for story-telling.
What do you find fun about your job?
I love that with every new day comes a new face, a new canvas. It's about understanding who you are working with, the model, the photographer, and to go all together in the same direction.
What inspires you?
My style takes it's roots in my family history. Both of my parents were painters. I grew up watching them work and traveling France in a van to visit as many painting exhibitions as we could. I think it is visible in my work.
I'm curious, enthusiastic and sensitive to every form of art and I thrive from the emotions I get. It drives my work and my life.
And the job that you won't forget?
I can't forget watching Dominique Issermann work. The way she moves when she shoots. It's a beautiful, elegant dance. There is so much energy and emotions on her sets, no words were needed to understand where we were going.
What do you see as modern in today's make-up ?
I will not use the term « Modern ». Every thing is modern at some point. I try to work with a balance of timelessness and modernity. What we are doing should appeal to the present, but stay relevant for all time