« I love the fact of making something with almost nothing (...) Working with a team and create great and beautiful images together »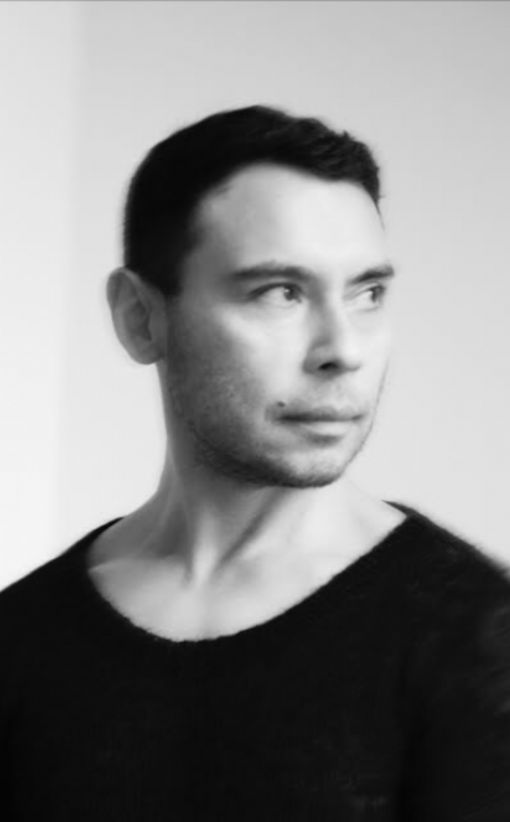 What is your signature?
We have a say in Sweden: " To make a soup of a nail " I love the fact of making something with almost nothing. Puts your creativity on alert. I try to aim for beautiful effortless results and to play with the natural movement of the hair always looking at the model for suitability. To not overdose hair with too much products. I also try to pursue the models to give them a tiny trim to "awaken" the hair. Changes everything between love to do haircuts and one of my strengths .
What is the most complicated task ever demanded of you?
When a task seems complicated, I always try to get as much information as possible before the shoot. To be well prepared is essential. Maybe then do as much research I can and practice on the Dolly. I believe it often gets complicated from misunderstandings So better have it all as clear as possible loving a good challenge though.
What do you find fun about your job?
The fact that my job does not feel as a job.I feel lucky and blessed about that. The traveling, meeting and working with a team of other artists and models and create great and beautiful images together.
What inspires you?
Mostly people on the street, the way they naturally have left their hair to dry. To travel to other countries and the discovery of other cultures and tribes. Working with make up artists, stylists and photographers. Love architecture, books and especially watching movies. I'm a filmjunkie a cinéaste. But nothing amazes and inspires me more than the nature itself.
And the job that you won't forget?
For H&M's 40's anniversary party and fashion show. Several super models walked. I had the opportunity to take care of the short hair models for haircuts and trims ( Alek Wek, Lynn Coster etc). Secretly Grace Jones was going to open the show and the producer introduced me to her in her dressing room. I wanted to give her the famous flat top square haircut. Afterwards the producer asked her what she thought of the result: " There's not much to do, but it takes an architect to do it and Andre is.." The best compliment I've ever had in my life!
What do you see as modern in today's hair stylism?
Individuality! And a lot of extremes actually. I see lots of fine little details that enhances the result of a look or image. Also super constructive architectural shapes in all kind of structures and matters. And the crazy color or washed out pastels trend still inspires.
André Cueto Saavedra worked with:
Magazines : CR Fashionbook, Dansk, Dior Magazine, Elle, L'Express Dix, Harper's Bazaar, Is In Town, l'Officiel Paris, Lui, Madame Figaro, Marie Claire, Numéro Russia, Stylist, Tatler, Vanity Fair, Vogue Poland, Vogue Portugal, Vogue Russia, Vogue Spain, Vogue Ukraine.
Photographers :Antoine Harinthe, Amir Chambin, Andoni & Arantxa, Andreas Ortner, Baard Lunde, Ben Hassett, Benjamin Vnuk, Bojana Tatarska, Branislav Simoncik, Christoph Wolhfahrt, Claire Shiland, Colin Dodgson, Daniel Riera, Erik Madigan Heck, Fanny Latour Lambert, Gordon Von Steiner, Gorka Postigo, Guy Aroch, James Tolich, Jennifer Livingston, Jens Langkjaer, Johan Sandberg, Johnny Dufort, Johnny Kangasniemi, Julia Champeau, Kacper Kasprzyk, Lea Colombo, Lee Broomfield, Lucian Bor, Michael Avedon, Mikael Schulz, Nick Hudson, Pelle Lannefors, Robin Galiegue, Sonia Szostak,Thomas Giddings, Tim Wright, Tom de Peyret.
Clients :Ashi, Balmain, Barrie, Burt's Bees, Carhartt, From Futur, Gérard Darel, Givenchy, Graff, Dior, H&M, J Lindeberg, Loewe, Louis Vuitton, Le Snob, Off White, Van Cleef & Arpels.