"Being on the same wave length as the person on whose hands you are working is indispensable. A human approach is essential for me!"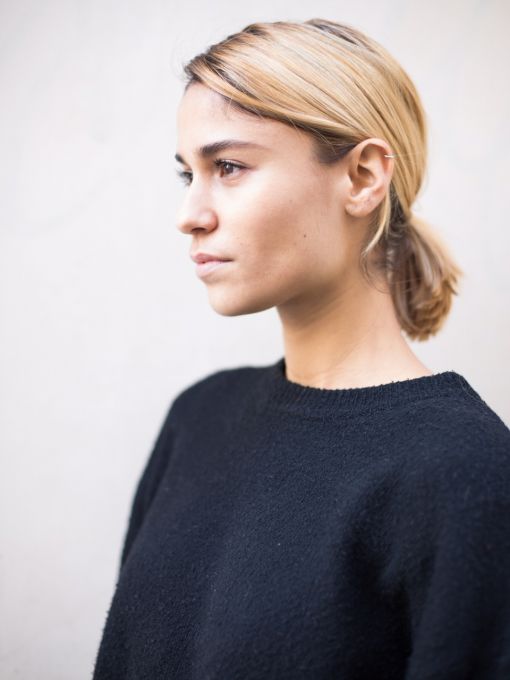 What inspires you?
Neat, precise work. Upstream work is vital to ensure that application of the polish is as harmonious and neat as possible. Therefore, I begin naturally with a good massage. Being on the same wave length as the person on whose hands you are working is indispensable. A human approach is essential for me!
What is the most complicated task ever demanded of you?
Doing a magazine shoot on a sailing boat in the Camargue. The sea was rough and we had a around ten shots to do…it would have been a very pleasant day had I not been seasick!
What do you find fun about your job?
You never get bored! You experience a change of universe practically every day. One day in one of the most luxurious hotels and the next in an old ruined castle deep in the countryside! Day after day you meet different people. I find this variety of environment and encounters incredibly stimulating. Being spared the impression of going to work in the morning, despite occasional fraught days, is a luxury.
What inspires you?
Travel, photography, painting, nature, but also the people that I see every day. The material of my grandmother's dress, the colour of a woman's eyes in the métro…indeed anything that can touch or move me.
And the job that you won't forget?
My very first haute couture show. I felt very small in the middle of this maelstrom. I was very aware of the privilege of being able to take part in this magic and to be able, together with all the make-up artists, hairdressers, dressers and models, to create an unique moment.
What do you see as modern in today's Manucure?
I like the idea that everything is possible. A neon polish that would enhance a classic look or, conversely, an attractive chic bordeaux on a slightly "scruffy" look. There are no rules once you get your inspiration.
Isabelle Valentin worked with:
Magazines : Elle Italy, Elle Russia, Express Dix, Harper's Bazaar Russia, Harper's Bazaar China, Interview Magazine, Instyle, Lui Magazine, Marie Claire, Vogue Czech, Vogue Germany, Vogue Italy, Vogue Mexico, Vogue Poland, Vogue Portugal, Vogue Russia, Vogue Spain, Vogue Thailand, Self Service, Stylist.
Photographers : Andoni & Arantxa, Anya Holdstock, Betina Dutoit, Boris Ovini, Bryan Liston, Charlotte Lapalus, Chris Colls, Elina Kechicheva, David Bellemere, Ezra Petronio, Fred Meylan, Hans Feurer, Hugo Comte, Jaimie Morgan, Jason Kim, Jens Langkajaer, Jonas Unger, Liz Collins, Lucian Bor, Marta Bevaqua, Michel Sedan, Morgan Roudaut, Nico Bustos, Philip Gay, Pierre Ange Carlotti, Scott Trindle, Sofia & Mauro, Sonia Sieff, Sonia Szostak, Thomas Lohr, Tung Walsh, Txema Yeste.
Clients : August Getty, Cartier, Clarins, Etam, L'Oreal, Net-A-Porter, Paul & Joe, Saint Laurent, Undiz, Van Cleef & Arpel, Zadig & Voltaire.